carol rose little
main • research • teaching • cv • translations • email • en español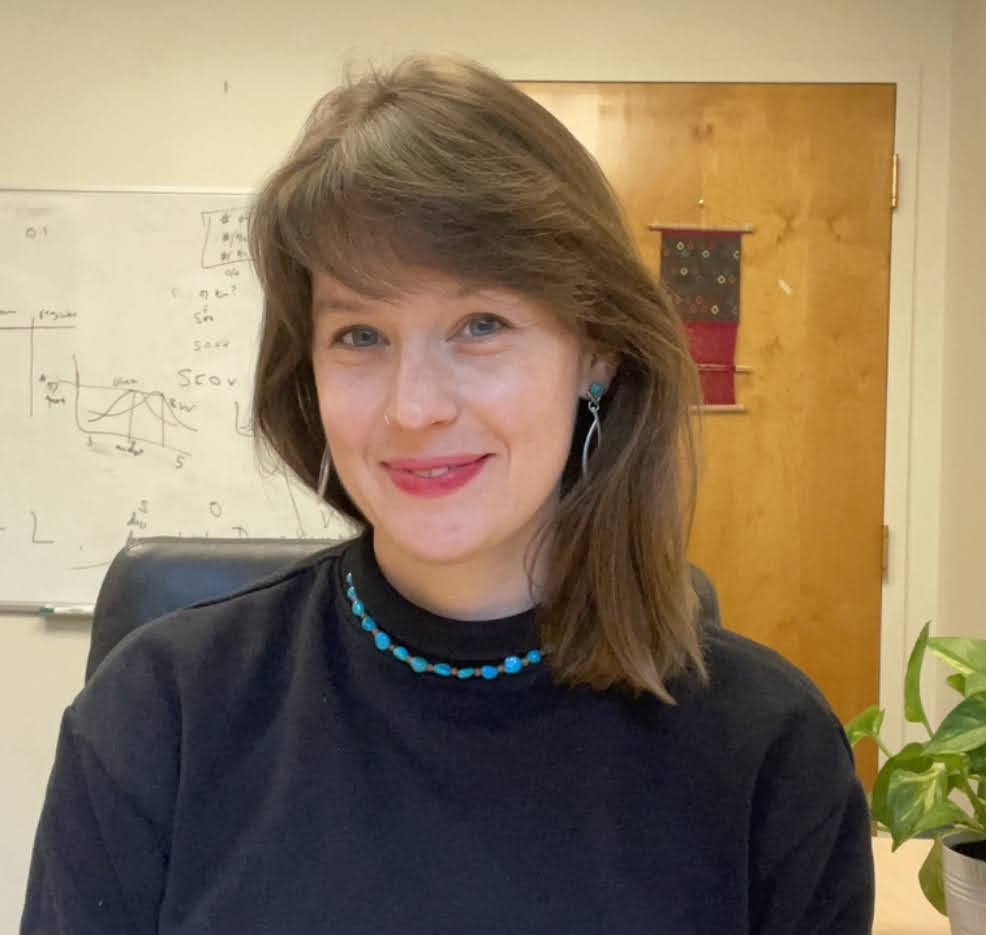 I am an assistant professor of linguistics at the University of Oklahoma in the Department of Modern Languages, Literatures, and Linguistics. I am interested in syntax and its connections to the semantics and morphology interfaces. The empirical basis for my work comes from my original fieldwork with under-studied languages, primarily Ch'ol (Mayan, Mexico). Prior to coming to OU, I was a postdoctoral researcher in the Department of Linguistics at McGill University. I have a PhD in linguistics from Cornell University with graduate minors in American Indian and Indigenous Studies and Cognitive Science.
research and fieldwork
My research program brings together syntax, semantics and morphology, rooted in a strong commitment to fieldwork and language documentation. I investigate possible structural variations crosslinguistically and how these structures interface with semantic computation. My theoretical analyses draw on data collected from fieldwork with understudied languages, namely Ch'ol (Mayan, Mexico) and Mi'gmaq (Algonquian, Canada). I have funded this work with various grants including a doctoral dissertation research improvement grant jointly funded by NSF's Documenting Endangered Languages and Linguistics programs. Here is a link to my dissertation and here is a link to data that my dissertation draws on at the Archive of the Indigenous Languages of Latin America (AILLA). Links to my articles, handouts and abstracts can be found here.
In addition to my linguistic research, I am the official translator for Juana Peñate Montejo's poetry from Ch'ol to English. Working with poet and author Charlotte Friedman, we have translated two collections of Peñate's and have published poems from them in literary journals such as World Literature Today, The Arkansas International and Latin American Literature Today. Our translator's note is featured in the March 2022 issue of World Literature Today. A full list of our poetry publications can be found here.
recent and upcoming talks, publications and media appearances
September 14, 2022. Linguistics speaker series talk. Princeton University.
June 15-16, 2022. Las lenguas indigenas: tecnologia y educacion (el caso del ch'ol). Encuentro Pueblos y Fronteras. CIMSUR-UNAM San Cristobal de las Casas. With Morelia Vazquez Martinez.
June 8-10, 2022. (De)composing strong quantifiers. Invited plenary talk at the 32nd Semantic and Linguistic Theory Conference. Mexico City.
May 2022. Check out this video on the final research projects created by students in my Linguistic Field Methods course, where they worked with Neira Kadic, originally form Bosnia and a speaker of Bosnian/Croatian/Montenegrin/Serbian.
May 9, 2022. Seven Poems by Juana Peñate in translation from Ch'ol and a Translators' Note. Exchanges published by the University of Iowa. With Charlotte Friedman. [link]
March 1, 2022. Translating Ch'ol: A Bridge between Linguistics and Poetry and Three Poems by Juana Peñate in translation from Ch'ol. World Literature Today (print issue). With Charlotte Friedman. [translator's note] [poetry translations]
February 11, 2022. On external possession and remnant movement. Invited talk at Syntax Brown Bag, NYU.
January 27, 2022. Quantificational expressions in Ch'ol. Invited department Colloquium Talk at the Linguistics Department at the University of Kansas.
November 12, 2021. Marcadores inclusivos y exclusivos en lenguas mayas:implicaciones teóricas. Conference Talk at Form and Analysis in Mayan linguistics. San Cristóbal de las Casas, Chiapas, Mexico.
November 2, 2021. From definiteness to poetry: doing linguistic work with and in Ch'ol. Invited talk for Michel DeGraff's Linguistics and social justice: Language, education and human rights seminar at MIT.
August 2021. Joined the Modern Languages, Literatures and Linguistics Department at the University of Oklahoma as an Assistant Professor of Linguistics.
August 2021. Del ch'ol al ingles: una poesia sin fronteras (From Ch'ol to English: Poetry without borders): A piece on my collaboration with Charlotte Friedman translating the poetry of Juana Peñate Montejo from Ch'ol to English. Chiapas Networks [link]
July 2021. A radio interview in Spanish with the Ch'ol poet and author, Juana Karen, on my work translating her poetry from Ch'ol to English with Charlotte Friedman. Revista DClase
June 2021. A piece on my collaboration with Retro Report on how to fact-check. [link]
May 2021. Check out this video on the final projects created by my students in my Languages of the World course.